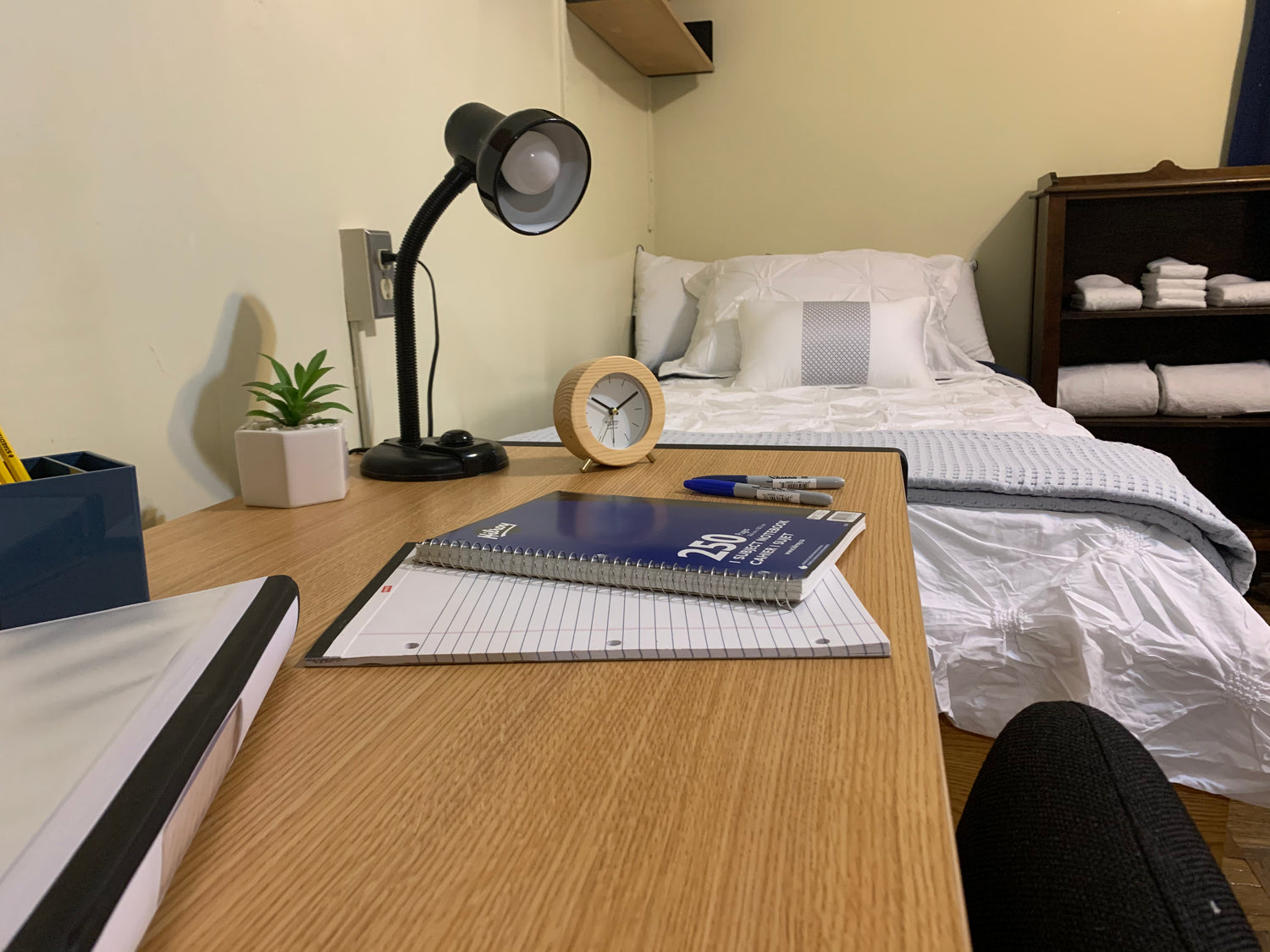 Curated Packages
We collaborate with residence life staff to curate unique packages tailored specifically to their residence. These packages include everything students need to move in, such as bedding, towels, laundry hampers, and more. Rest assured, our packages strictly adhere to the guidelines of each residence, ensuring no prohibited items, such as candles, are included.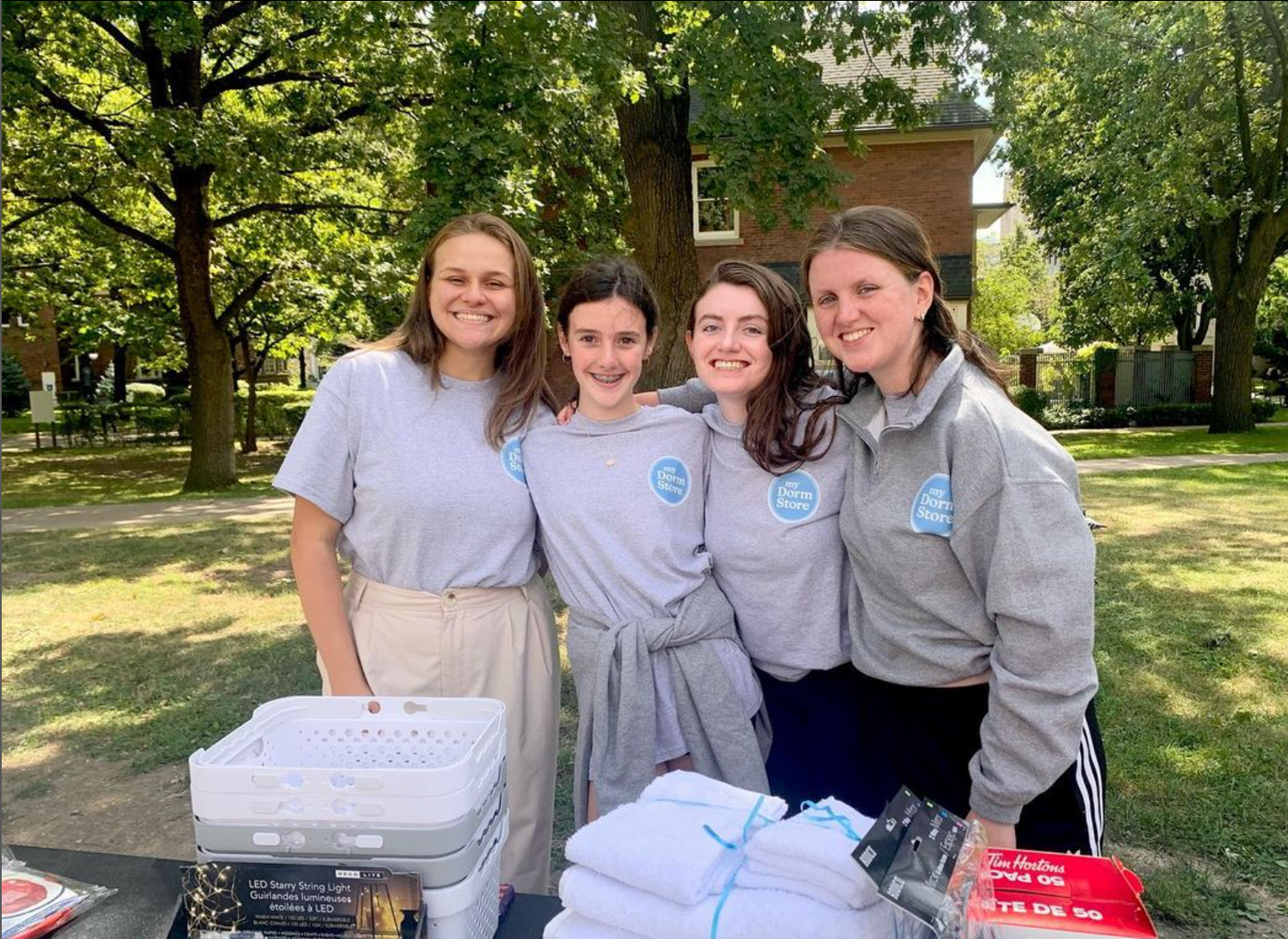 Order Processing
All residences need to do is share our website link with students, we take care of the rest. Students can visit our website and order one of the curated packages as well as add-on items. There is no added work for residence life staff as we handle all the order processing and confirmation. We offer excellent customer service throughout the whole process.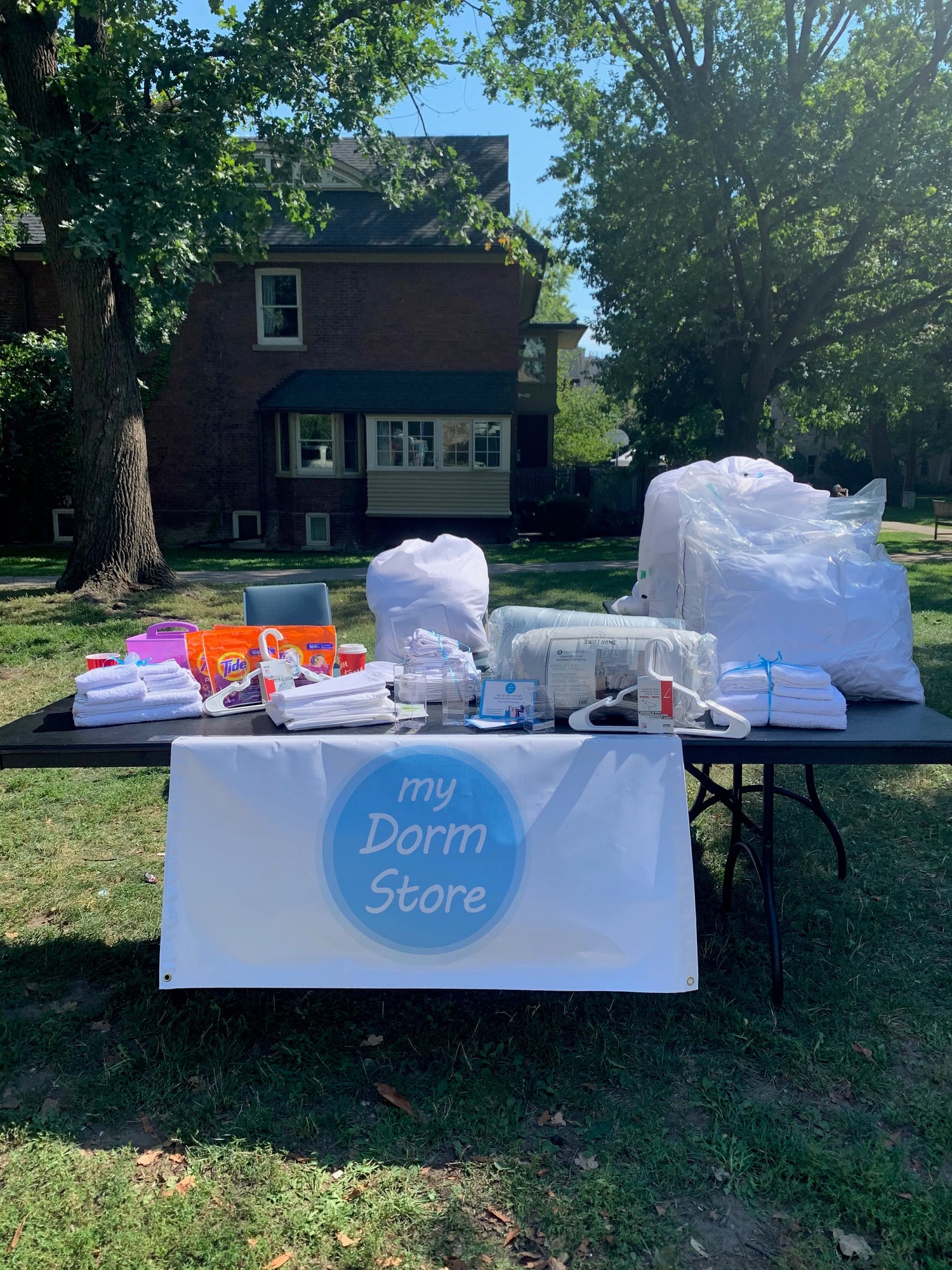 Delivery
We arrange package delivery to coordinate with students' move-in dates. When students order a package, they tell us when they are moving in. We deliver packages to the residence on that day. There is no added work for residence life staff. We also run pop-up stores on campus for students to get additional items without even having to leave their residence.
Frequently Asked Questions
How does this service benefit residences?

My Dorm Store makes the move-in process easier for residences because we act as a resource for students moving into residences. Residence life staff can direct students with questions about their dorm to our team of dorm experts. We know everything about the residences we work with, including what items students should bring, what they are not allowed to bring, what size bed sheets they need and more.

When residences work with us, they give their students the ability to arrive at their dorm with everything they need waiting for them. This means students and their families can enjoy a better move-in experience.

We also offer move-in day pop-up stores. Residence life staff can direct students and families worried about where to find any items they need to our on-campus locations. This is a valuable convenience for students, families, and residence life staff.
What is included in the packages?

Each package is designed specifically for every residence. They are customized to suit each residence's needs and requirements, including bed size, prohibited items, and more. The basic package includes bedding, pillows, towels, storage boxes, and more. We also offer add-on packages and items. Click here to see more information about our package offerings.
What is required from residence life staff?

My Dorm Store handles all of the ordering processing, confirmation, and delivery. All residences need to do is let students know about this service! We share materials that residences can include in emails & newsletters sent to students to let them know that they can arrive with everything they need waiting for them at their dorm!

When we begin working with a new residence, we have an introduction meeting to gain a thorough understanding of what students in the residence need, what they should bring, and what they are not allowed to bring.
How do students order a package?

Students can order a package through our website. When they place an order, they will be asked what school they are attending and what their move-in date is. We communicate with students before their move-in to confirm their arrival date and room number. This also ensures they receive the package that has been customized for their specific residence.

When students are checking out, they are not charged for shipping if they choose to have their package delivered on their move-in day.
How are the packages delivered?

We handle all the package delivery! My Dorm Store wants to make move-in easier for students and residence life staff. We confirm students' move-in dates and deliver packages to students that day.
Can students order items throughout the year?

We offer package ordering and delivery throughout the year. We understand students arrive yearlong and make our service available to them. In addition, we offer delivery of our seasonal packages, care kits, and dorm essentials throughout the year. 
If a student doesn't move-in during September, can they still order a package?

We offer package and dorm essential delivery all year long! Students are able to order dorm packages, essentials, seasonal packages and care kits whenever they need them. Parents and loved ones are also able to order items, such as our care kits, throughout the year.
How is sustainability incorporated into My Dorm Store's practices?

From the products to choose, to the the way we ship and deliver items, sustainability is a priority for My Dorm Store and is reflected in everything we do. For example, instead of using a disposable box for our Dorm Essentials package, we use a reusable storage container.
How do you choose your products?

My Dorm Store is made by students, for students. Every item we choose has been carefully chosen and tested by students. We have done an extensive amount of research and tried hundreds of products to choose student-approved items we love from suppliers we trust.
Questions? Book a walk-through session with a Residence Partnership Expert.